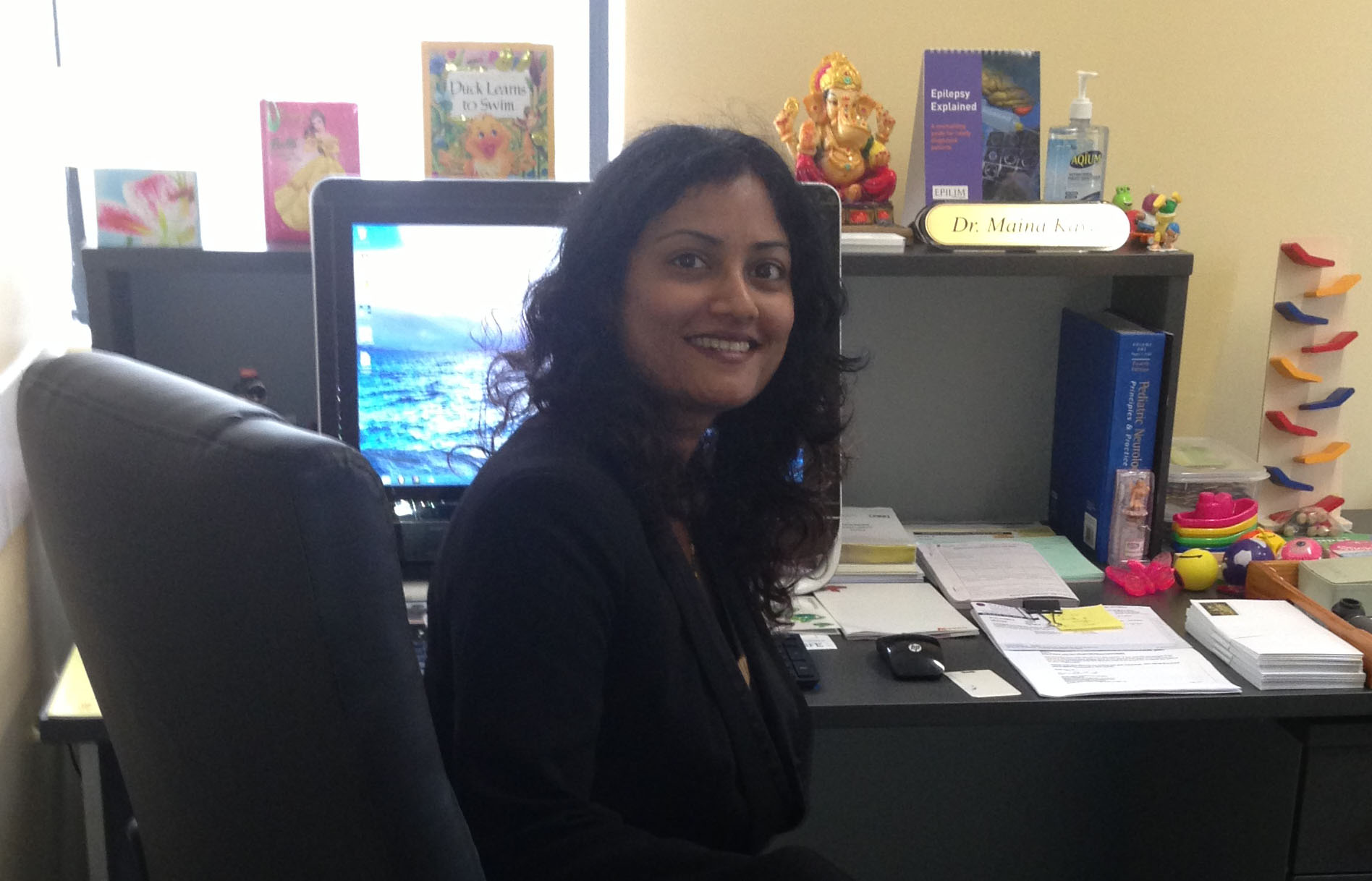 DR. MAINA KAVA
MD, DCH, DNB, FCPS, FRACP
Maina is a paediatrician and paediatric neurologist.
She graduated with a Bachelor of Medicine ,Bachelor of Surgery degree from Grant Medical College, University of Mumbai with several distinctions and a gold medal. She completed her M.D (Paediatrics) and Paediatric fellowship exams with gold medal from the esteemed Seth GS Medical college and King Edward Memorial Hospital affiliated to Mumbai University
Maina did further training in Paediatrics after moving to Australia.She completed her advanced training in Paediatric Neurology from Princess Margaret Hospital in Western Australia and from the Hospital for Sick Children(SickKids) in Toronto .At SickKids she trained in paediatric neuromuscular and neurometabolic diseases.
Maina works as a paediatric neurologist and paediatrician (metabolic division) at Perth Children's Hospital.She is an Associate Professor with the University of Western Australia Medical School.Maina is an active member of the Australia and New Zealand Child Neurology Society (ANZCNS).
Maina sees children with neuromuscular conditions, seizures, epilepsy, developmental delay, headaches , ADHD, tics and various other neurological conditions.
Contacts Us
We are always ready to help. There are many ways to contact us. You may drop us a line, give us a call send an email.
Address

99 Central Avenue Mount Lawley WA 6050

Contact Number



PHONE : (08) 92711425

Fax :(08) 51173194 , (03) 40593000
Email Id

reception@paedswest.com.au